The history of IWC's popular Big Pilot's Replica Watch stretches further back in time than the histories of most wristwatches. IWC first made the watch for the German Air Force in 1940. Observation watches inspired the styling of this 55-mm-diameter timepiece, which encased pocketwatch Caliber 52.T.S.C.
All are equipped with a soft-iron inner case to protect the movement against magnetic fields – the predecessor lacked this practical detail. The 48-mm version has a little window in the caseback, which offers a view of the balance and, according to IWC Replica Watches, scarcely detracts from the protection against magnetism.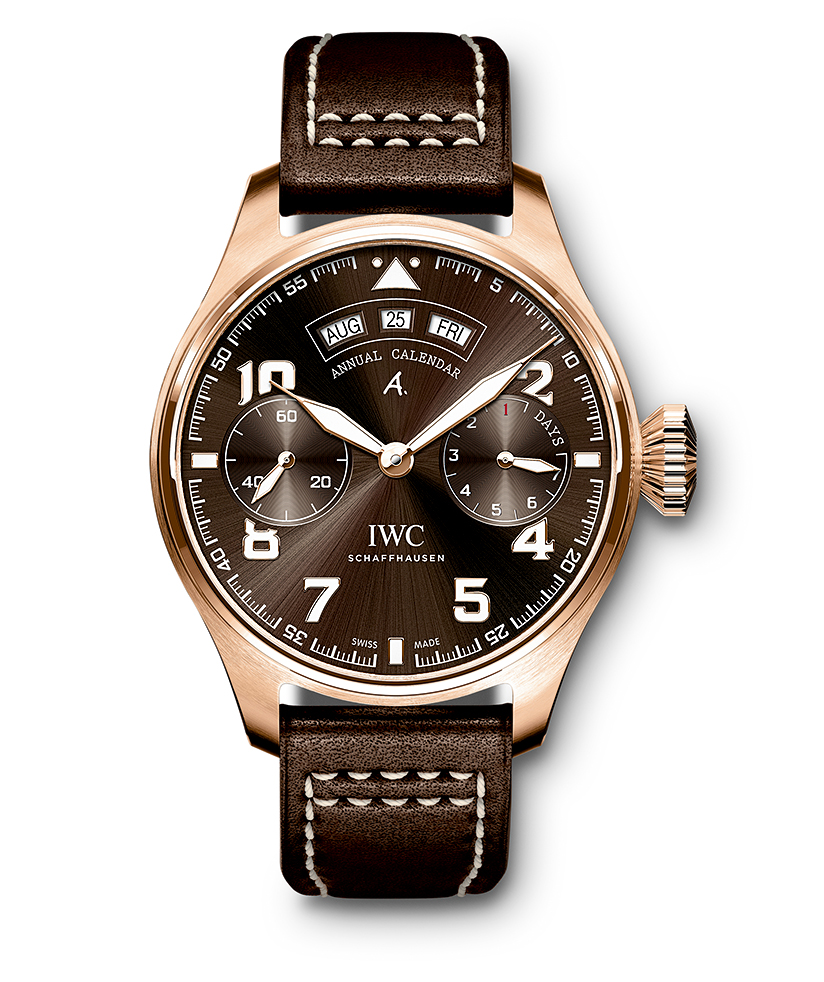 The classical Big Pilot's Watch is currently available in a 46-mm steel case only as the Big Pilot's Watch Edition "Le Petit Prince" with a blue sunburst-embellished dial. IWC Replica Big Pilot's Watch Annual Calendar Edi- tion "Le Petit Prince" knows which months have 30 days and which have 31 days, so it needs man- ual correction only at the beginning of March.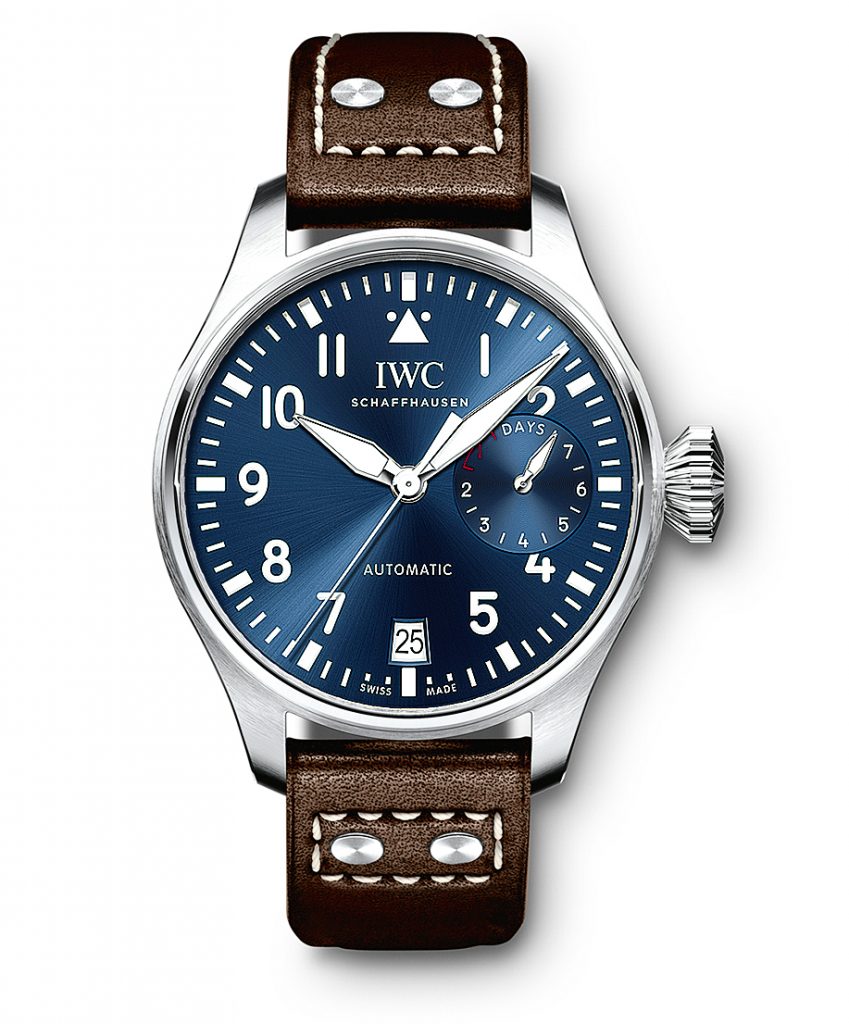 IWC also offers the annual calendar as the Edition "Antoine de Saint-Exupéry" with a brown dial, but only in rose gold. The sapphire back has a view of the rotor, which is similarly made of rose gold and depicts a Lockheed P-38 Lightning – the last aircraft flown by Saint-Exupéry.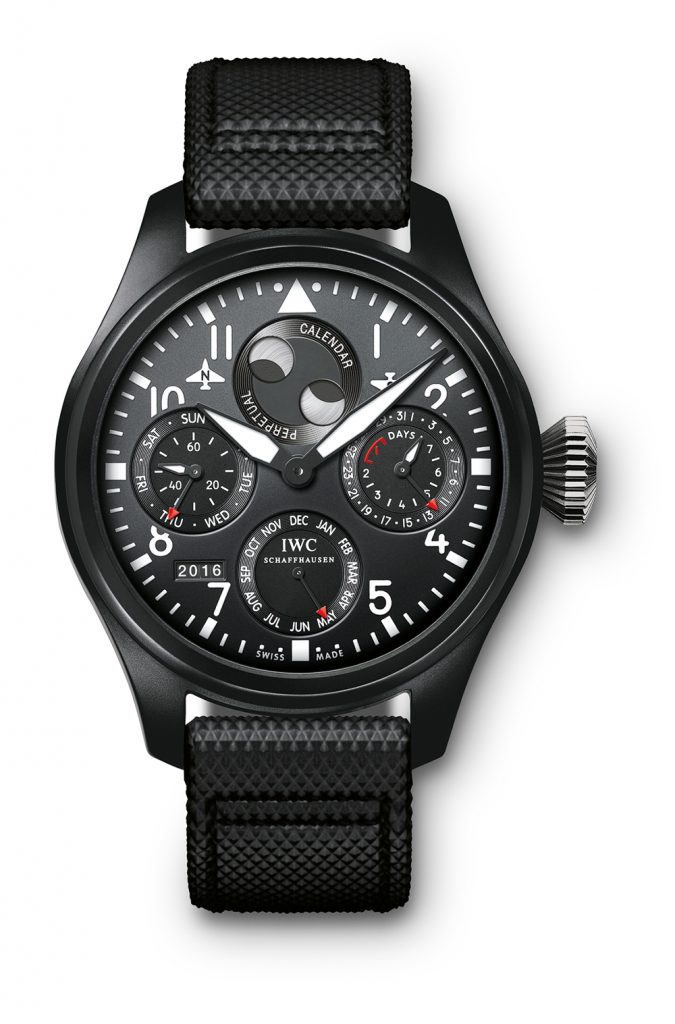 The Big Pilot's steel Replica watch also has a sapphire back. The rose-gold rotor bears the letter A – the initial of the first name of the pilot and author; another letter A is on the dial. Unlike the perpetual calendar in the Top Gun line, this watch has a simple moon-phase display. IWC uses the elegant numerals with serifs on the annual calendars and on the perpetual calendar in this edition.